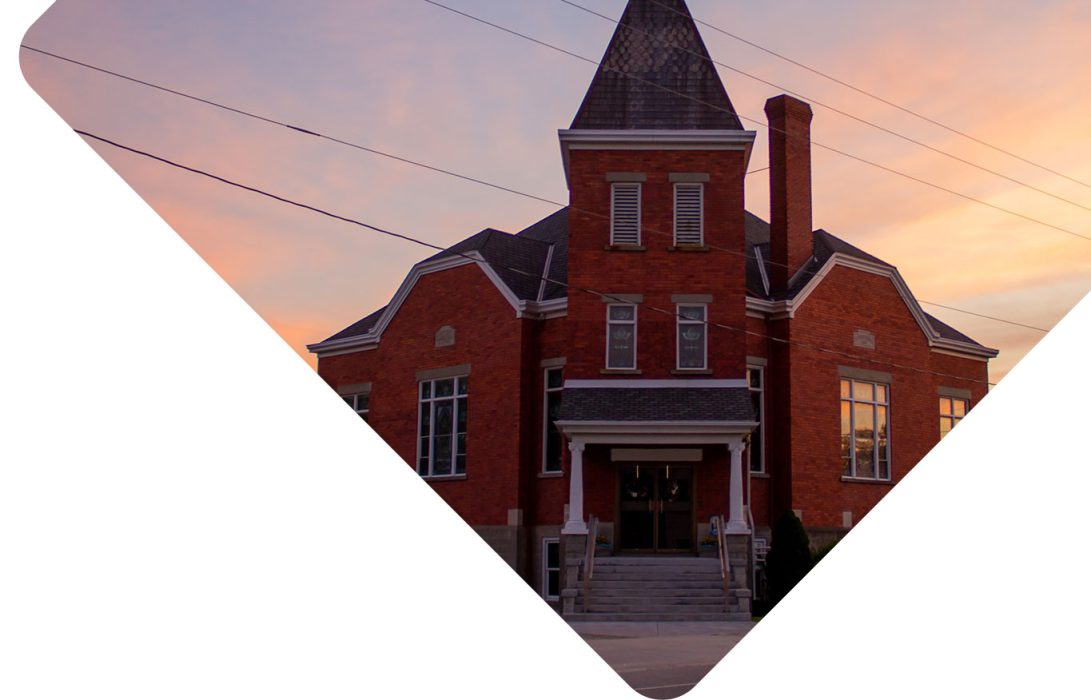 We are a welcoming, community based place of faith. We have an active style of worship with singing, music, and engagement.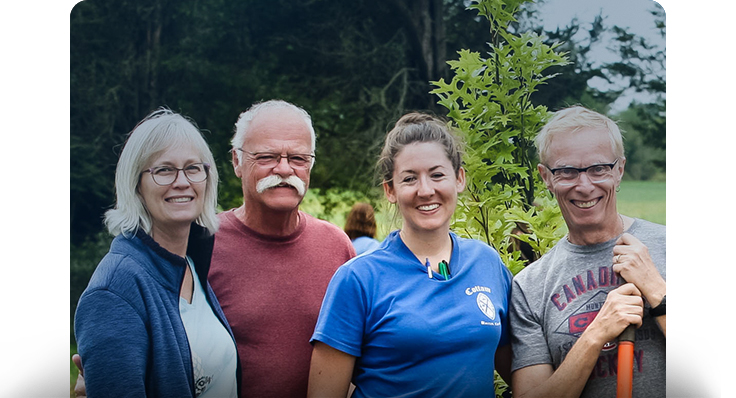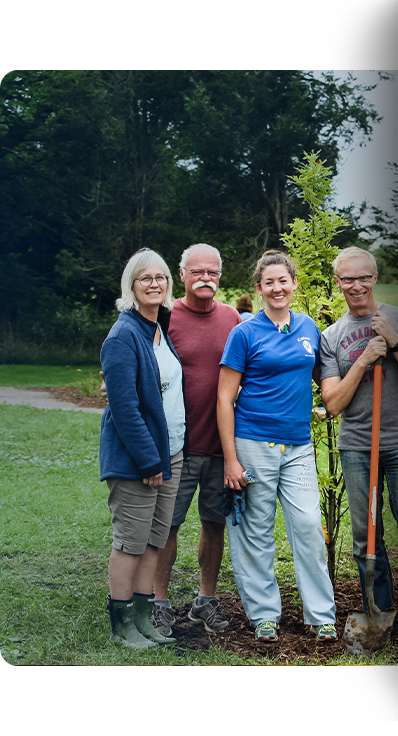 Pastor Kim grew up in Stoney Creek, Ontario. He was raised in the Anglican Church where he was baptized and confirmed in the faith. As a teenager he began attending Wesley United Church in Fruitland, Ontario with some friends who were part of the youth group in that congregation. It was there that he came to understand what it means to have a personal relationship with Jesus Christ. It was also there, as a teenager, that he reaffirmed his faith in Christ and first began to consider a vocation in ministry.
He did his undergraduate work at McMaster University in Hamilton, Ontario from 1974 to 1978. After earning an Honour Bachelor of Commerce degree in 1978 he worked for a number of years as an accountant.
While attending McMaster, he worshipped at Binkley United Church. Through the Young Adult Fellowship he experienced the baptism of the Holy Spirit. It was also where he met Ruth Wiseman who would later become his life partner and help mate.
In 1983, Pastor Kim left the business world and enrolled at Emmanuel College in Toronto, Ontario. He completed his Masters of Divinity degree in 1987 and was ordained later that spring as a minister in the United Church of Canada.
Ruth and Kim were married in 1985. After ordination in 1987, they were settled by the church in the two point charge of McAuley, Manitoba and Welwyn, Saskatchewan. They continue to have many fond memories of their years there where they first understood what it meant to be a family in ministry.
In June 1990, they accepted a call to another two point charge in Espanola and Webbwood, Ontario. They had fourteen wonderful years of ministry in Northern Ontario before accepting a call to Cottam United Church in 2004.
During all of those years, Ruth and Kim were blessed with the birth of four amazing children: Andrew, John, Stephen and Rebekah.
Pastor Kim also has a number of other interests. He spent 31 years as a Canadian Armed Forces Reserve Chaplain, retiring in May 2015. He is a member of the Royal Canadian Legion Branch 201, the Essex Ministerial and Cruxifusion.
In his spare time he is a dedicated gym rat. He enjoys working out on a daily basis. He is an avid runner who competes in races on a regular basis. He has also competed in body building competitions. As a spectator, he is a dedicated fan of the Montreal Canadiens and Hamilton Tiger-Cats. When relaxing, he is often found playing piano or guitar, reading or tending his garden.
Life continues to be a journey of discovery. God is good and God is gracious. Pastor Kim is excited to see what God has in store for him around the next corner.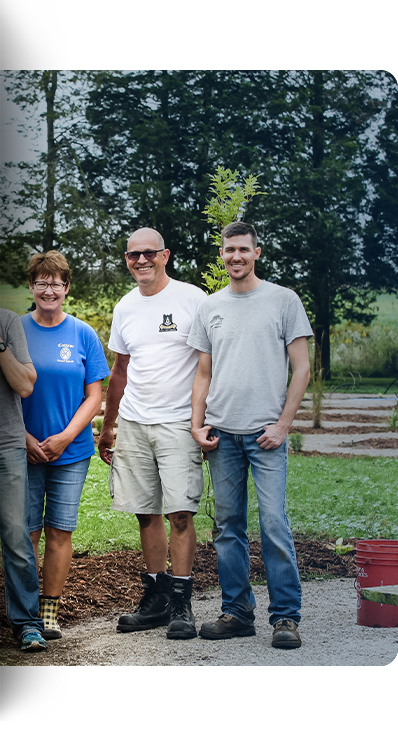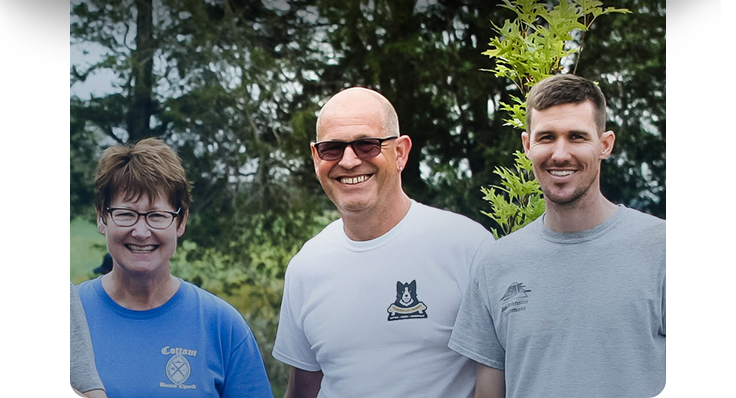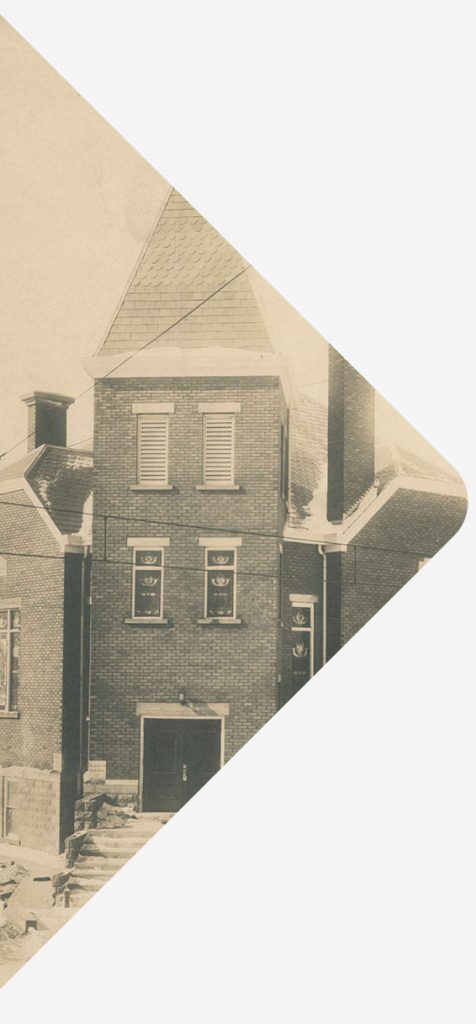 Cottam United Church had its beginnings in the earliest stages of European development of the area. Beginning in the early 1800's Methodist missionaries traveled throughout Essex County to share the Good News. Communities were small and the population too spread out to justify the expense of building churches. People gathered for worship in homes or outdoor gatherings. Many of these Methodists meetings later became congregations.
As more settlers arrived and communities grew, it became possible to consider erecting church buildings. Major Wagstaff arrived in the area, set up a post office and named it after his home town in England. The village of Cottam was born. The first Methodist church in Cottam was started in 1867 and came under the supervision of the Methodist Episcopal Church. The wood frame building was completed and dedicated in 1868. It existed a block east of the current church.
Another group of Methodists, the Canada Methodists, also established themselves in the area and erected another building in 1878. The two Methodist congregations worked within Cottam until 1884. During that year, various Methodist denominations joined together nationally to create the Methodist Church of Canada. This uniting spirit found its way to Cottam and the two Methodist congregations also agreed to join together, using the Canada Methodist Church as their place of worship. That building was located on the property of the current Cottam United Church.
The congregation grew. The corner stones of the new sanctuary were laid on May 26, 1913. It took almost a year to complete the impressive brick building. It was opened on February 22, 1914 and dedicated on March 1, 1914. Since then, various additions and modification have been completed. In 1949, the pipe organ was added in honour of the sacrifice of men and women in uniform during WWII. The Fellowship Hall was added in 1984 and the elevator and Albuna Room in 1993. The sanctuary was significantly remodeled in 2006 to bring it up to standards for modern worship. Finally, new office space was built onto the Fellowship Hall in 2012.
In 1925 the Methodist, Presbyterian and Congregational Churches in Canada joined with various Local Union Churches to form the United Church of Canada. Cottam Methodist Church followed suit and became Cottam United Church.
Cottam United Church has a rich history in the area. It was a key contributor to the evangelistic crusades and tent meetings of the early 20th century, leading many people to Christ. Over the years, it has had strong Sunday School and Youth Programs. Music has always been an important part of our ministry. The work of the women has been carried out by the United Church Women and its predecessors, The Women's Association and the Women's Missionary Society. Cottam United Church also has a strong heart for missions and has supported many missions, local, national and international. The legacy continues.
Cottam United Church has made an intentional commitment to stand on the two pillars of Christian mission: evangelism and social justice. While we make significant contributions to the well being of others, we also seek to engage people for Christ and provide the resources for them to grow in faith. In doing this, we seek to know Christ and make Him known.
Please come and join us for worship. We look forward to seeing you and sharing Jesus' message of love, forgiveness and salvation both in this life and the next.
Music Director Stephanie Garneau was born and raised in Chatham, ON diving head first into all things musical. She began singing and playing piano at age 5, participating in local festivals and competitions as well as several churches across Southern Ontario. She continued her music studies in college where after three years achieved certification in Music Theatre Performance at St Clair College. Since 2013, Stephanie has been teaching private music lessons through local studios, both piano and vocals, which some of her students have been with her since she began. Now she is teaching for herself at Cottam United and her home. She lives in Comber with her husband Kevin of 8 years and a became a Mama to their daughter Frankie in 2019. In her spare time, Steph loves reading self development books, stretching, and furthering her skills with jazz piano, music production and songwriting. She is so thrilled that God has led her to Cottam United Church, with a seat at the table amongst one of the warmest congregations, and looking forward to seeing what He has in store for her.
Caretaker
Laura has been a part of Cottam United Church for over 40 years. She was confirmed as a teenager and now, as a mother raising her twin daughters in Cottam, she is proud to be the caretaker for Cottam United Church and takes great pride in her work. Her family is the fifth generation attending Cottam United Church.
Office Administrator
Pam has been the office administrator of Cottam United Church for over 25 years, and feels blessed to have been a long-time part of this wonderful church family and community. She strives to be a welcoming presence and listening ear, and enjoys being creative.
Treasurer
John has been treasurer of Cottam United Church since 1997. Although born in Windsor, he grew up in the Kingston Ontario area where he attended St. Paul's United in Harrowsmith. It was at St. Paul's where he was confirmed into the church and where he married his wife Pattie. Over the years John has filled many roles in the church, from teaching Sunday School to chairing the official board of the Harrowsmith-Verona Pastoral Charge. John has also been on the Board of Directors for the Windsor Downtown Mission where he acted as treasurer for a number of years.